Office Cosmopolitan was established by Tomohide Koh, in January 1995. Our Office specializes in immigration procedures (procedures related to visas), incorporation procedures, Application for Naturalization, business licenses acquisition, for foreign clients who need such procedures in Japan. Our services have been provided for not only non-Japanese individuals but also many prestigious foreign-financed companies and show business celebrities (Entertainment visas). Our services are available in Japanese, English and Korean languages.
Office Founder Profile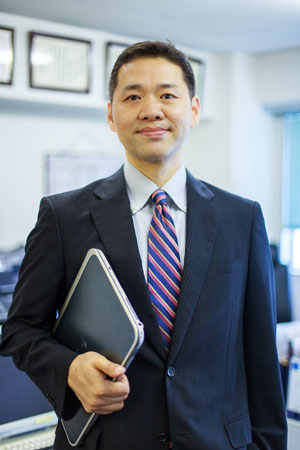 Left for the U.S. to study in 1989 and graduated from Drake Business School in 1991. Returned to Japan and established Office COSMOPOLITAN in January 1995, and have served for foreign clients for many years. (Published many books on his professional field)
Staff member profile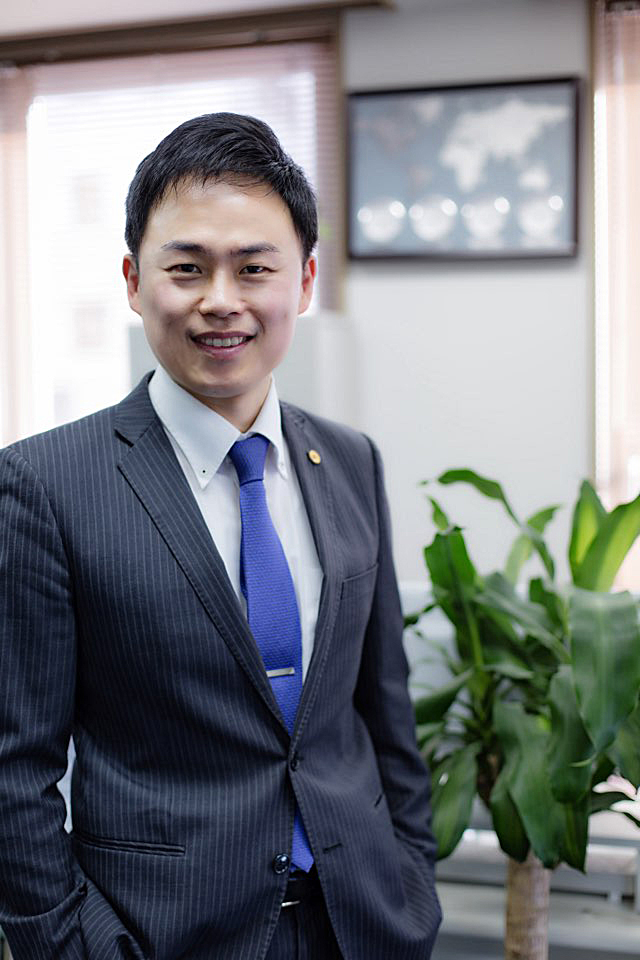 Graduated from Chuo University in Japan. TOEIC test score: 820 After graduation from Chuo University, he worked for a private company for years in Japan and passed Gyosei-shoshi Lawyer examination and joined Office COSMOPOLITAN. Currently he works at Office COSMOPOLITAN as a Gyosei-shoshi Lawyer and Licensed Immigration Lawyer.
*Adviser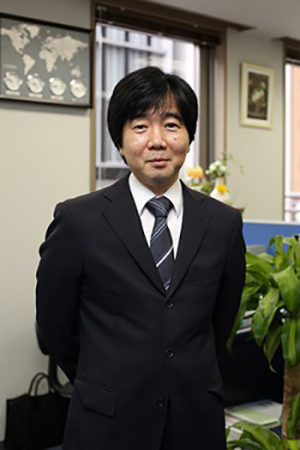 After working at the Science and Technology Agency, he became an independent as a Gyoseishoshi Lawyer, Licensed Immigration Lawyer and Labor and Social Insurance Lawyer. Currently he works at Office COSMOPOLITAN as a special adviser. (Published many books on his professional field)
Publications
■ Laws & Regulations on Setting Up Business in Japan
Coauthor: Tomohide Koh(visa section)
Publisher: Japan External Trade Organization(JETRO)
Number of pages: 67 pages
[Brief overview] Designed with the foreign business in mind, providing information on laws, regulations and procedures on registration of incorporation, visas, taxes, human resource management, and trademark and design protection systems
■Practical Civil Relations
Coauthor: Tomohide Koh
Publisher: SHINNIPPON-HOKI PUBLISHING CO.,LTD.
Number of pages: 1,968 pages
■ Q&A Entry, visa status and employment of foreigners in Japan
Coauthor: Tomohide Koh
Publisher: DAICHI-HOKI PUBLISHING CO.,LTD.
Number of pages:1,140
■IMMIGRATION LAW CLIENT STRATEGIES IN THE ASIA-PACIFIC
Coauthor: Tomohide Koh(THE BASICS OF JAPANESE IMMIGRATION LAW)
Publisher: West Group/U.S.A
Number of pages: 376 pages
[Brief overview] This book provides authoritative perspectives from insiders on representing clients in immigration law issues in the Asia-Pacific. These experts, who are top attorneys from regional law firms, provide readers with a thorough analysis of key immigration laws and emerging trends in Australia, Japan, Singapore, Thailand, and the Philippines. These authors give tips on navigating immigrant classifications, acquiring visas, working effectively with government agencies, avoiding common violations, and developing a successful immigration strategy. These leaders also discuss the political and economic factors that are affecting immigration law, the necessary skills that attorneys should possess, and best practices for collaborating with clients.
---
*What is Gyosei-shoshi Lawyer?
Gyosei-shoshi Lawyer is a legal professional who is responsible for preparing documents to be submitted to governmental agencies and submitting such documents to appropriate governmental agencies on behalf of the clients, as well as preparing documents related to the clients' rights and obligations or certification of certain facts.
**What is Licensed Immigration Lawyer?
Licensed Immigration Lawyer is an expert on resident status (visas), receive training in immigration work, and receive the certification from the Immigration Bureau constituting special recognition of their expertise in immigration work. Licensed Immigration Lawyer is approved by the Immigration Bureau to carry out resident status (visas) formalities on behalf of foreign residents to exempt those foreign visitors from appearing at the Immigration Bureau to petition the Immigration Bureau on behalf of foreign visitors as proxy and to accept approval